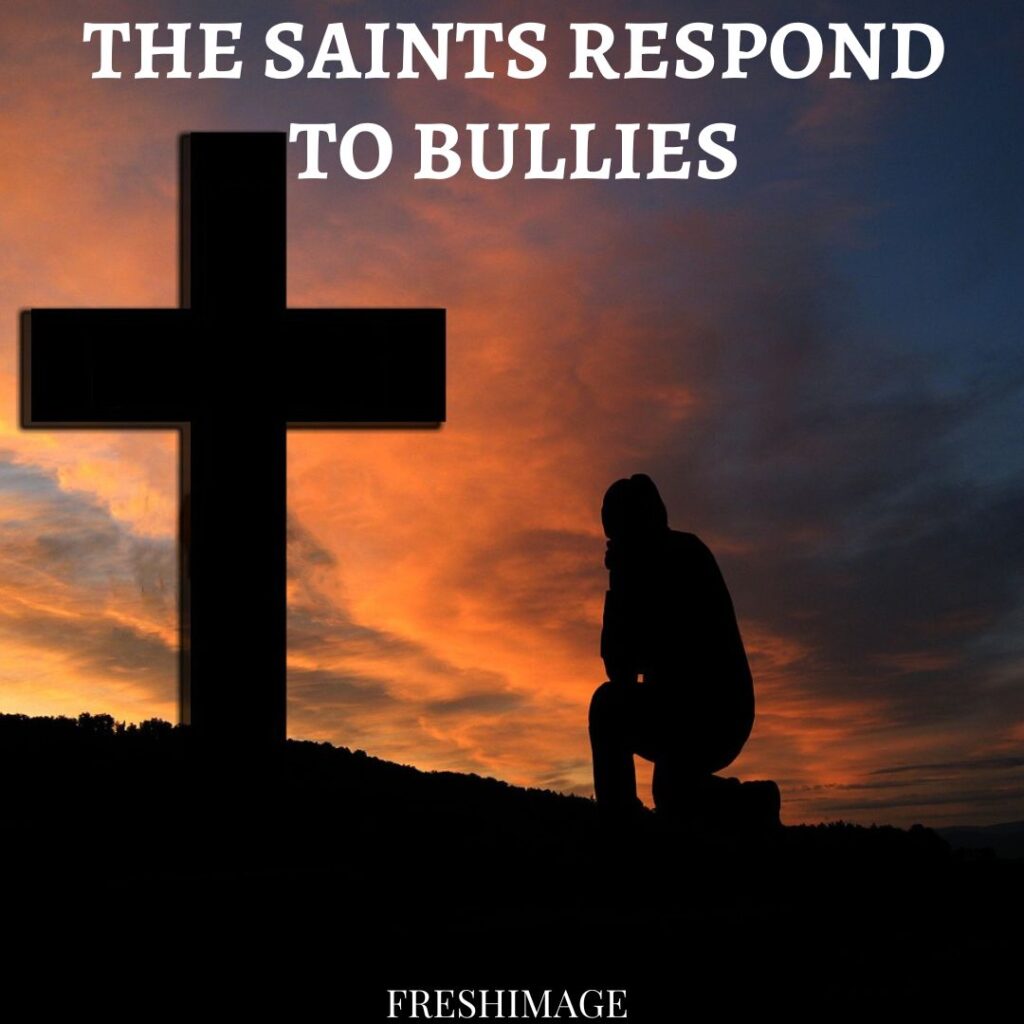 "You have heard that it was said, 'An eye for an eye and a tooth for a tooth.' But I say to you, offer no resistance to one who is evil. When someone strikes you on [your] right cheek, turn the other one to him as well" (Matthew 5:38-39).
As soon as I walked into the lunch room, they were silent. I had only started working there a few weeks before, having relocated across the country to an unfamiliar city so that my husband could pursue his doctorate. The cold silence was broken by forks poking plates to grip slippery lettuce leaves and throats gulping Diet Coke.
"Are they watching me?" I wondered as I grabbed a bowl from the cupboard and proceeded to nuke my canned tomato soup. I dared not look their way and risk discovering the answer to my question. Rather, pretending as though I were too busy to chat anyway, I put three minutes on the microwave and made my way back to my office.
"I am too busy," I told myself as I faced my computer screen, clicked through emails, and reviewed my to-do list. Talking to my mom on the drive home wasn't as constructive as I had hoped, as she seemed to take a line out of a Dane Cook bit, reassuring me, "They're just jealous of you. They're jealous."
Saintly Exemplars
Whatever the motive may have been for my co-workers' hostility toward me, I could have taken solace in knowing that throughout the centuries, saints have also been the subject of persecution, ostracization, and just plain meanness. St. Catherine of Siena's love for the poor and sick compelled her to care for them, as she saw her Heavenly Bridegroom in their weakness. However, her virtuous actions were not always welcomed or appreciated by the people she served. While caring for a religious sister suffering from breast cancer, she was berated with taunts and even accused of breaking her vow of virginity. Rather than protest or retaliate in any fashion, Catherine "treated her with the same loving respect, kindness and forgiveness Christ displayed to those who crucified Him." Catherine even went so far as to suck the foul sore of her patient in order to overcome her disgust of the wound.
Just as Catherine was undeterred in her mission to serve the poor and sick, Servant of God Sister Thea Bowman was equally determined to fulfill her vocation regardless of the mistreatment she experienced. When she was only 15 years old, Thea left her home and family in Mississippi and joined the Franciscan Sisters of Perpetual Adoration in La Crosse, Wisconsin. She was the first and only Black religious sister and was often reminded that she did not belong. Rather than return home to her friends and family in the south, Thea told a friend, "I wasn't going to let a group of stupid white women tell me that I could not go the way God wanted me to go!"
And who could forget another young nun, St. Thérèse, the Little Flower, whose outstanding virtue and teaching of the "Little Way" merited her the title of Doctor of the Church. In her autobiography, "Story of a Soul," Thérèse writes about her encounters with disagreeable sisters. One sister in particular annoyed her, but rather than yield to her "natural antipathy" toward the sister, Thérèse prayed for her and "tried to render her as many services as I could, and when tempted to answer her sharply, I made haste to smile and change the subject."
Another nun in the convent was so difficult to deal with that other sisters avoided her. Thérèse, on the other hand, offered herself as this sister's servant. Others witnessed the cruelty with which this sister treated Thérèse, but Thérèse writes, "What pleasure she has given me! I wish I could meet her now and give her a sweet smile."
The Third Way
When confronted with any kind of persecution, from office rumors and cold lunch rooms to being excluded from communication, our natural response is either to retaliate against the mistreatment or to flee from it. Indeed, these two options have their place in our discernment process, but Jesus also offers us a third option: He encourages us to "turn the other cheek." Far from popular belief, Jesus does not mean we must withstand the abuse or, worse still, invite more abuse. On the contrary, Jesus is challenging us to stand our ground in a profound and unexpected way.
In his book "Matthew for Everyone, Part 1: Chapters 1-15," renowned Scripture scholar N.T. Wright provides us with insight into the depth of Jesus' command:
To be struck on the right cheek, in that world, almost certainly meant being hit with the back of the right hand. That's not just violence, but an insult; it implies that you're an inferior, perhaps a slave, a child, or (in that world, and sometimes even today), a woman. What's the answer? Hitting back only keeps the evil in circulation. Offering the other cheek implies: hit me again if you like, but now as an equal, not an inferior.
Turning the other cheek means responding to our persecutors with strength, just as Catherine continued to serve her vicious patient, Thea remained at the Franciscan convent and Thérèse welcomed the presence of her cruel sister. In their examples of Jesus' commandment, we witness these saints' virtue. And, more to it: We witness an imitation of Christ that extends the purifying action of His self-giving love and invites us to love precisely by responding to evil, hatred, or violence of any kind with love. As St. Paul says, by returning hate with love, we "heap burning coals upon" the head of the aggressor, interrupting the cycle of violence and opening the door for loving communion (Romans 12:20-21).
As a closing example of this third way, Bishop Barron writes in Catholicism: A Journey to the Heart of the Faith:
To turn the other cheek is to prevent him from hitting you the same way again. It is not to run or to acquiesce, but rather to signal to the aggressor that you refuse to accept the set of assumptions that have made his aggression possible … A story is told of Mother Teresa, the Saint of the Calcutta slums. She went with a small child to a local baker and begged for some bread for the hungry lad. The baker spat full in Mother Teresa's face. Undaunted, she calmly replied, 'Thank you for that gift to me. Do you have anything for the child?'
As Catholic business people seeking to be eternally united with our Heavenly Bridegroom, let us pray for the grace, through the intercession of St. Catherine of Siena, Sister Thea, St. Thérèse, and Mother Teresa, to imitate their virtue when we endure persecution for the love of Jesus.
Your sister in Christ,
A previous version of this post was first published on 11-17-21 at Catholic Women in Business.
Vanessa Crescio is an accountant with Lipic's Engagement in Saint Louis, MO. She holds an MBA from the University of Notre Dame and an MTS from Newman University. She is interested in thinking through co-responsibility in the Church and developing leadership programs to form Catholics to serve the Church with not only their knowledge, skills, and abilities but with the servant heart of Christ.