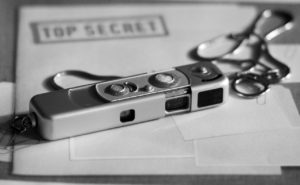 First Sunday of Advent: 11-27-16
Peace be with You,
Last weekend our liturgical year culminated with the celebration of the Feast of Jesus Christ, King of the Universe.  There we saw that the King we proclaim is unlike any other ruler, for he does not come first and foremost to impose law upon us, but instead, he is the King of Hearts who comes to awaken our hearts to love by demonstrating his love for us.  This weekend we begin a new liturgical year with the beginning of the Season of Advent where we prepare to meet the King of Hearts who comes into the world to rescue the hearts of the ones he loves.
Who doesn't love a good old fashioned damsel in distress story?  As children, we grow up hearing tales of maidens in need of being rescued by a prince.  Think of Snow White, Sleeping Beauty, Cinderella, or more recently, Fiona in Shrek.  And who could forget playing the classic Super Mario Brothers Nintendo video games, where the mission was to navigate Mario through a worlds of bizarre plumber-eating plants, ruled by evil koopas in order to save Princess Peach so that they might live happily ever after.  We could add to the list characters like Mary Jane from Spiderman, Princess Leia from Star Wars, Ann Darrow from King Kong, and Kim Mills from Taken; the list could go on and on.  The point is, we love a good rescue film.  We are easily caught up in a tale that tells of a hero doing everything that he can to save the one he loves; we wonder what he will need to do to accomplish his mission: How far will he have to go? What risks will he have to take?  Will everything turn out alright in the end?  Our hearts pound as we root for the hero and hope that he accomplishes his mission even when things look hopeless, all the while hoping that the writers haven't let us down: 'This couldn't possibly have a sad ending, could it?' we wonder.
As we begin a new liturgical year it is important that we not lose sight of the drama unfolding before our eyes.  Quite often we go to Mass or Sunday service and find ourselves bored.  We yawn, try to sneak a peek at our phone or watch to see how much longer until we are "set free" from the monotony of sitting in a wooden pew surrounded by zombie-like bodies all seeming to be experiencing the same lethargy.  The problem is we don't recognize the drama that is both being proclaimed to us and in which we are engaged in, not only in that moment, but in every moment of our lives, all starting from right there in that wooden pew.  If we really understood what was happening we wouldn't have to drag ourselves to church on Sunday, we would get there early and sit on the edge of our seats waiting to hear the next part of the story, the way a child begs a parent to read just one more chapter of the story before turning the lights off for bed.  The Church realizes this, and does its best to set the drama up for us in the laying out of the liturgical calendar.  However, if we do not allow ourselves to be engaged by the unfolding drama, we will not only miss out on the most beautiful love story ever told, we will miss out on the very lives we were created to live, lives which each play a unique role in the drama of Divine Providence.  That drama begins today.
Our first reading today from the Book of Isaiah is the biblical equivalent of a Mission Impossible self-destruct message, laying out the mission for our hero.  Therein, we hear the prophet tell us of what it is that the coming of our hero will bring about, and it is a message that we should all hope for, and moreover, it is a message that we should all recognize that we need the strength of a real Savior to accomplish.  The message we hear is the prophet's vision of the culmination of the world, the end of the love story.  The days are coming, we are told, when "the mountain of the LORD's house shall be established as the highest mountain and raised above the hills," and "all nations shall stream toward it" (Isaiah 2:2).  On that mountain we are told, not only will there not be any more war, but even the possibility or threat of war shall vanish and be replaced by everlasting peace (Isaiah 2:4).  It is this universal peace that the King of Hearts, our heroic-Savior comes to initiate.  We may take a look at this prophecy and wonder how this is possible with all the terrible things going on in our world today, and to be sure, there were many in Israel at the time when Isaiah first told of his vision who wondered the very same thing.  They looked around, as we do, and wondered what it would take for things to be set right again.  They must have known, as we do, that something dramatic would need to take place, but they could never have imagined the solution, a solution so mind-blowing that even after 2,000 years we still have yet to truly grasp what it is that took place, for if we did, the world would look much different.
In our gospel message for today, we hear Jesus speak about just how unexpected and even mysterious the solution to the problems the world faces is.  There, we find Jesus telling his disciples, to "stay awake!  For you do not know on which day your Lord will come" (Matt 24:42).   It is interesting to note that in its historical context, Jesus is telling his disciples about his second coming, and yet the Church chooses to use this particular passage for the first gospel of Advent, why?  The reason is that his first coming was just as unexpected, so much so that many still have yet to realize that it happened.  Jesus describes it like this: "Be sure of this: if the master of the house had known the hour of night when the thief was coming, he would have stayed awake and not let his house be broken into" (Matt 24:43).  If the passage seems a bit puzzling, it should.  Who is this thief Jesus speaks of? Perhaps it would be better to first ask, who is the master of the house?  Given that it is Jesus speaking, we might assume that the "master of the house" is God the Father, but we would be wrong.  Twice in the gospel of John, Jesus refers to Satan as "the ruler of this world" (John 12:31 & 14:30), Paul refers to Satan as "the god of this world" in his Second Letter to the Corinthians (2 Cor 4:4), and in the First Epistle of John we are told that "the whole world is in the power of the Evil One" (1 John 5:19).  Now, to be sure, this is an unpleasant reality, which is probably why we don't talk about it anymore, however it is real, and on a practical level, it makes the story more believable and dramatic.  After all, if we didn't need rescuing, why would we need a heroic-Savior?  We may immediately wonder how it is possible that the world is under the control of Satan.  It is a question that the greatest minds in the history of our religion have dealt with, from Augustine to Aquinas, all coming up with various different answers.  But the main thrust is this: Satan, though created good, has fallen from communion with God, and because of this, desires others to be entrapped in the same misery he experiences.  Having sinned at the temptation of Satan, our first parents found themselves in the realm of the fallen, right alongside him, who in a cosmic struggle seeks to secure our eternal separation from our very source of life, God.  For this reason, Jesus refers to Satan in today's gospel as "the master of the house" and to himself as…wait for it…the thief?  Seems bizarre doesn't it?  But some of the greatest thinkers of our tradition have told the story of our salvation in much the same way.
St. Gregory of Nyssa described the Incarnation this way: "Hence it was that God, in order to make himself easily accessible to him who sought the ransom for us, veiled himself in our nature.  In that way, as it is with greedy fish, he might swallow the Godhead like a fishhook along with the flesh which was the bait" (Address on Religious Instruction, 24).  We find echoes of the same sort of story line in the works of Augustine and Maximus the Confessor, but my favorite description comes from a much more recent thinker.  In Mere Christianity, C.S. Lewis describes the drama of the Incarnation this way: "Enemy-occupied territory—that is what this world is, Christianity is the story of how the rightful king has landed, you might say in disguise, and is calling us all to take part in a great campaign of sabotage" (Mere Christianity, Harper Collins, 46).  Lewis' description adds another dimension to the story which is especially appropriate for us to consider as we begin this Season of Advent.  Notice, our God doesn't ask us to sit back and relax and watch the story as it unfolds, but instead, he asks us to play our role.  As St. Paul tells us today, 'Now is the hour for us to awake from sleep, for our salvation is near,' (Romans 13:11).  And how is it that we awake from our slumber?  By putting on 'the armor of light' and conducting ourselves as children of God.
My friends, this is what the Season of Advent is all about, preparing ourselves to welcome our King and Savior.  But the only way we will recognize him at his coming is by preparing ourselves in mind through prayer and deed by reaching out to those most in need; for only virtue can recognize its archetype.  If, on the other hand, we allow ourselves to get caught up in the commerce of the season, we stand almost no chance of recognizing the One Who comes to rescue us; for he does not come in the bright lights of pomp and circumstance, nor in a shiny and tightly wrapped package, he comes as a babe, laid in a humble manger.  This year, don't sit back and watch the drama unfold, get up off your seat and prepare yourself to take part in the greatest rescue mission the world has ever seen by imitating the humility of the King of Hearts.  In doing so, you can be sure to be surprised by the joy you experience at his coming.  For having spent weeks doing the reconnaissance work of humble service to God and neighbor, you will have prepared a place for him to drop-in to your heart.
Your servant in Christ,