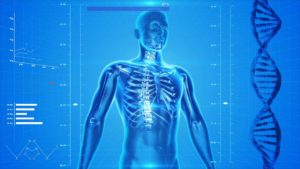 Thirteenth Sunday in Ordinary Time: 7-2-17
Peace be with You,
Last weekend the focus of our conversation was twofold.  On the one hand, we spoke of what fear of the Lord really means, contrasting its character of awestruck wonder with the more readily understood meaning of fear.  On the other hand, we discussed that though we have now transitioned into what is termed "Ordinary Time" on the Church's liturgical calendar, there is no such thing as "ordinary" time in our lives; i.e. there is not a moment to be considered mundane as opposed to those moments flooded with supernatural presence, for the dynamic presence of our God continually pervades every moment of our lives, flooding it with the radiance of his presence and thus blurring the line, if you will, between the mundane and supernatural.  Thus, in both cases it was a matter of developing our conceptual understanding of these terms as used by the Church.  Next week, we will return to a theme more closely related to the former concept.  However, our readings for today are more closely related to the latter, bringing into clearer focus the supernatural character of the lives we lead as Christians.
It seems appropriate to begin our reflection today with a strong word of caution, a caution to be kept in the fore of our reader's mind as they make their way through what is to follow.  And this caution is that the topic we propose to reflect upon today has no analogical parallel within our day to day lives.  Therefore, the only examples we can draw from must be used by way of contrast instead of by way of comparison.  This cannot be stressed enough for reasons that will be made obvious shortly.
This contrast is perhaps best drawn by beginning with our second reading for today taken from the Letter of St. Paul to the Romans, for it both provides us with the proper context for the reflection we intend to consider while bringing to light several motifs which are pertinent to it.  For ease of reflection, we will first say a word on context and then highlight three crucial details.  The Apostle here is discussing the radical transformation undergone by the individual who has encountered Christ.  In order to concretize this transformation, Paul draws a distinction between a life of sin and a life of grace (cf. Romans 6:1-2).  It is perhaps beneficial to further concretize these concepts before moving forward as they (i.e. sin and grace) can quite often be relegated to the realm of the abstract and therefore when we hear them they do little to further our understanding of the lives we live.
Gallons upon gallons of ink have been spilt on these two topics so pertinent to the Christian faith, and with good reason; they are extremely difficult to understand.  It is perhaps not unfair to suggest that for most, sin is understood as a stain or a debt, i.e. some negative quality we possess and must find a way to rid ourselves of.  Grace, on the other hand, is quite often popularly spoken of as some sort of magic force or favor, we don't know how or why it works, just that it does (for Christians at least), and when God so chooses, this magical dust can take our troubles away.  These are good examples of what sin and grace are not.  Put very simply, sin may be understood as separation from God, a separation which results in a void within our very being.  Put differently, to the degree that sin, i.e. this separation between ourselves and God, is present in our lives, the less of us there is, the less we are who we have been created to be.  This is because we are fully alive, fully who we have been created to be only to the degree to which we live in unity with God, enter grace.  Grace, put simply, is a participation in the very life of God.  We would do better to think of sin as a void, like the holes in Swiss cheese, or the empty portion of a glass.  Of course this makes grace the portion that is substantially present, be it of the cheese or the fluid in the bottom of the glass.  What's more, depending upon how we live our lives, at any given moment, there may be more holes or more substance, a ratio that is forever changing and never static.  It is this dynamic between void and substance which provides us with our context.
What initiates this change?  "Do you not know that all of us who have been baptized into Christ Jesus were baptized into his death?  We were buried therefore with him by baptism into death, so that as Christ was raised from the dead by the glory of the Father, we too might walk in newness of life" (Romans 6:3-4).  Here we find the first of our three crucial concepts, baptism.  Baptism initiates us into the life of God, the life of grace, provided us with a life of fullness where there had previously been a lack.  The way in which Baptism provides this fullness is that it brings us into unity with Christ, our second concept, filling the empty receptacle of our human nature with the fullness of his divinity.  This unity, moreover, is so profound Paul tells us, that by passing through the mysterious waters of baptism we die with Christ and are raised back to new life, not only with him (v. 7) but in him (v. 11).  Coming up from the sacred waters the individual now has a new identity, he or she is no longer first John or Jane, but Christian, or little Christ.  Paul then exhorts the Romans to live their new identity, calling them to expel those behaviors from their lives which would cause separation between them and God once again, "as men who have been brought from death to life, and your members to God as instruments of righteousness" (Romans 6:13).  That our moral lives are not to be thought of as separate from our spiritual lives is then our third point, instead, our every action, every thought impacts this dynamic of grace and sin within our lives, bringing us further into the life of God or further from it (N.B. this is directly connected with our discussion from last week).  With this context in mind and these concepts in hand, we can now turn to our Gospel reading.
Today's gospel reading can tend to catch us off guard, as they admittedly sound a bit strange and perhaps even at odds with the greatest commandment.  However, this is only if we do not attend closely to the words of our Lord.  In order to see this it may help to compare the two texts.  We find a couple of differently stated versions of this in the gospels.  For example in Matthew 22 Christ says: "You shall love the Lord your God with all your heart, and with all your soul, and with all your mind.  This is the great and first commandment.  And a second is like it, you shall love your neighbor as yourself.  On these two commandments depend all the law and the prophets;" a format Mathew basically adopts word for word from Mark (Matt. 22:37-40; cf. Mk 12:28-31).  Luke's version is a bit different; here Jesus approves of this format provided by the young man who asked what he must do to inherit eternal life (Lk. 10:25): "You shall love the Lord your God with all your heart, and with all your soul, and with all your strength, and with all our mind; and your neighbor as yourself" (Lk. 10:27).  Catch the difference?  In Matthew we have more of what we might call an "order of loves" presentation which results in two commandments; however, in Luke the two commandments are folded into one.  Okay, so what?  How does pointing out a seemingly small discrepancy like this matter?
In today's gospel passage Jesus tells us "He who loves father or mother more than me is not worthy of me; and he who loves son or daughter more than me is not worthy of me" (Matt 10:37).  Given that it was Matthew above who gave two greatest commandments instead of Luke's one, this seems to fit.  We love God first and then everyone else.  So then what?  Is Luke wrong, did he receive bad information?  Of course not, God forbid we would start chopping up the Word of God into bits and pieces, choosing to pay attention to some while discarding others, this would be nothing less than to attempt to divide Christ himself.  The answer is in fact given to us just a few verses later when Jesus tells us, "He who receives you receives me, and he who receives me receives him who sent me" (Matt. 10:40).
If it feels like you've heard this elsewhere, it should.  Jesus says nearly the same thing in his oration on the last judgment, "Truly, I say to you, as you did it to one of the least of these my brethren, you did it to me" (Matt. 25:40; cf. Matt. 25:45), and then again in his encounter with the prodigal Saul, shortly after he had approved of the death of the deacon Stephen (cf. Acts 7:58); to the man who was to become perhaps the greatest evangelist of all time Christ asks, "Saul, Saul, why do you persecute me?" before identifying himself as "Jesus, whom you are persecuting" (Acts. 9:4 & 6).  In both instances those to whom Christ speaks are befuddled: when did we ever see you, when did we ever mistreat you?  We have then, our answer.  The love we are called to manifest is both ordered and one; we are to love God above all things (the ordered portion) and to love others for the sake of God, or we might say in or through God (demonstrating the unity of loves).  Such was the intention from the beginning, though with the Incarnation the situation was more formally realized; the mystery itself becoming a testament to this order of love.
We have come now to the difficult part of our reflection, that portion of which I warned earlier.  It would be easy here to spiritualize away the profound reality spoken of here by saying that Jesus merely stands in empathetic solidarity with the human family, in such a way that he is somehow offended in emotional sense the way we are offended when someone speaks ill of somebody we care deeply about.  However, this is to fundamentally misunderstand both what the Church is and what it means to be a Christian; a misunderstanding quite prevalent in today's society.  You see to be a member of the Church, a Christian, is not at all analogous to what it means to be a member of a sports team, the Kiwanis Club, or any other humanly-devised organization.  Sadly, quite often we think of the Church as a charitable or good will organization, running around doing good works for those less-fortunate members of society.  And while the Church does do these things, and do them on a larger scale than any other collective group in society I might add, it precisely does not do them as an organization, but instead as an organism; a living body both spiritual and physical; both mystical and mundane; perhaps we might say mystically mundane.  Put differently, this Body has the characteristics of him who is its head, Christ, the Son of God Incarnate, divine and human, and thus the Church, as his body, in a truly ontological though mysterious way, lives and possesses within herself the divine life historically.
In order to see this spoken of clearly we might go back to the work of Paul, who speaks of the Church as a living organism in several of his letters.  For example, in Ephesians, Paul writes: "There is one body and one Spirit, just as you were called to the one hope that belongs to your call, one Lord, one faith, one baptism, one God and Father of us all, who is above all and through all and in all" (Ephesians 4:4-6); while in Colossians he tells us that Christ "is the head of the body, the Church…For in him all the fullness of God was pleased to dwell, and through him to reconcile to himself all things, whether on earth or in heaven, making peace by the blood of his cross" (Colossians 1:18-20).  Notice please the interplay of what we might consider spiritual and bodily elements here; the reason for this, of course is that Paul is reflecting on the life of the Church in light of the Incarnation, and such a consideration results in a very concrete understanding of what it means to be a member of the Church, the Body of Christ.  To become a member of the Church then, does not simply change our spiritual status, it changes our ontological position in life, allowing us to live, as it were the life of the resurrection, here and now as we saw Paul tell us in the passage from Romans above.
My friends, Christ did not desire to save our souls only, instead desiring to redeem the entirety of the human person, he took on the whole of our nature, body and soul; thus our conception of the Church and what it means to be a member must also be Incarnational; not merely spiritual.  To be a member of the Church then, is not simply to assent intellectually to a creed, nor is it simply to do works of charity; the former would lean towards a spiritualizing away of the Incarnational reality of the Church while the latter would be to conceive of a body without a soul; instead we must live a life of love because it is the love of the Son Incarnate that animates us.  Human love is empty, having no power to vivify, much less to resurrect what was once dead; only the Divine Love which became Incarnate for us and which by the power of the Holy Spirit imparted to us at baptism lives in us has such power.  Any talk then of being spiritual may be likened to a clanging cymbal, let us not give voice to such empty talk; let us speak instead of being Incarnational, and let us love in the same manner.  For Christ did not come to give us peace of mind in the form of spiritual solidarity; he came that the whole person, body and soul, might experience the fullness of life in him, from now until eternity.  Such life is found in the Church, His Body, who manifests his presence and accomplishes his work within history, not as a collective organization, but as an organism, living and growing unto the perfection of eternity when all will be one with, in, and through Christ, as intended at the beginning.
Lord Jesus Christ, you waded into the waters of the Jordan to demonstrate your solidarity with your fallen family, accustoming us to the life of the Spirit and cleansing our vision in order that one day, when the beauty of your face could no longer be seen by human eyes, we might gaze upon one another with the Divine vision, seeing in our neighbor the reflection of your most precious countenance.  Animated by love for you, may we, the members of your Body, the Church, manifest your image to a fallen world, availing it of the creative power of your love, by which you make all things new together with the Father in the unity of the Holy Spirit, one God, forever and ever.  Amen.
Your servant in Christ,