Hi and welcome to FRESHImage.org!
My name is Tony Crescio.  This ministry is the result of a long series of events surrounding my conversion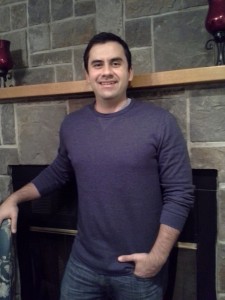 experience. I grew up in rural Wisconsin, where I still reside today.  A reckless, self-centered lifestyle, eventually led me to the only place it possibly could have, tragedy.  It was within this tragedy that I encountered God in a profound way.  This encounter changed my life forever, instilling within me the desire to learn more about and share what I know about the God who saved me with others.  Currently, I serve as a Youth and Young Adult Minister for four parishes in Wisconsin.
It is a combination of the events surrounding my conversion experience and my current position as a Youth and Young Adult Minister that have led me to start this little place on the web.  Put simply, I believe the human person is beautiful.  I believe that we are created for more than to just serve as pieces in a societal machine that make our economy run with ever greater efficiency and productivity.  I believe that each and every human person, without exception, is totally unique and was created with a distinct and unrepeatable purpose in life.  And, I believe that when just one of us is unable to fulfill this purpose, we all miss out on the great gift that person is.
Here, I hope you find a message that no matter where you are in life, you are a gift to the human community!  Please, check back periodically to see what new things we have to offer.  It is my hope that the team here at FRESHImage can continually produce material that can help you find your purpose and fulfill it! 
Your servant in Christ,
Tony
Follow Tony on Social Media: